Do you dream of competing in sports programming, as professional programmers do in American films and TV shows?  Then we have an opportunity for you!  In this article, we talk about what is Nure Code Jam. 
The first Nure Code Jam was held in KHNURE in December 2018 and students immediately fell in love with it.  First-year and second-year students of not only KHNURE, but other Kharkov universities took part in this event.
 What is a Nure Code Jam?
To answer this question, we decided to talk with participants of the Nure Code Jam, among them the winner (1st place) of the first Nure Code Jam and the winner of the second competition (2nd place) - student of ITKN-18-9 Vlad Zherebkin.


 VLAD:
 - CodeJam itself is a sports programming Olympiad, which is held annually within the walls of KHNURE and is intended for first / second courses, although senior courses can participate for fun.
The composition of teams is no more than three people.  And the main rule - one computer for one team, on which, in 5 hours of allotted time, the team must solve 10-11 problems of varying complexity.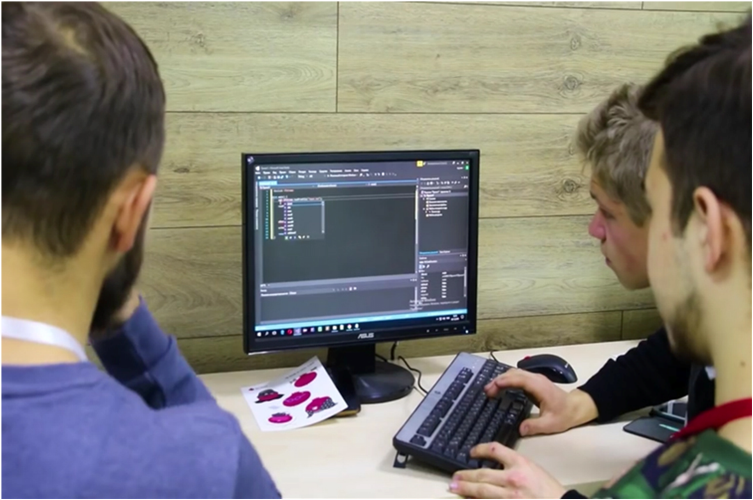 The answer should correspond to the conditions in which it is written out how long the written code should be executed, as well as how much RAM can be spent.
The final score rises from the speed of solving problems and attempts that were made.
Our team, participated twice, in the first and second year.
As a result, the first year we took the first place, the second year we took the second place.  The main languages ​​used are C ++ and Python.
I believe that participation in this kind of competition contributes to the development of analytical (non-laboratory) tasks.  Is this applicable in life?  It is unlikely ... But having solved several such tasks, I think that the tasks in any interview will seem trivial.
This year, in 2020, the number of competitors was incredible - more than 140 students from Kharkov universities!  Imagine about 70 teams (there should be 2-3 participants in a team).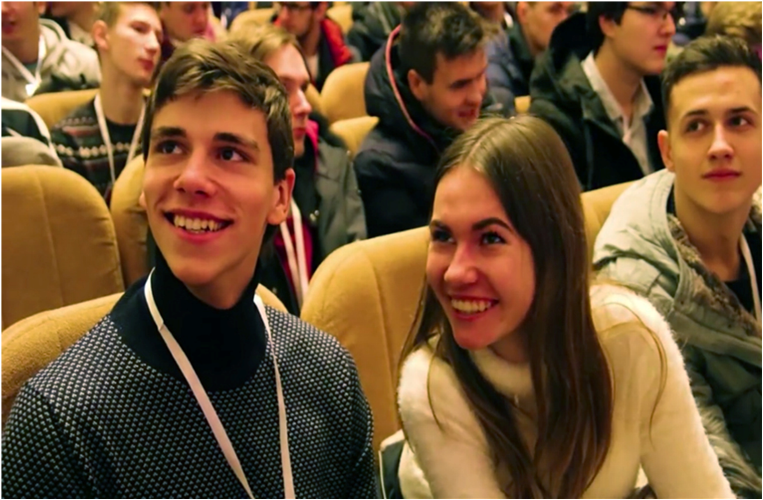 he competition itself lasts 5 hours and during this time students attempt solving 11 problems of different difficulty levels.  Of these 11 tasks, only 3 were simple.
Andrei Lobanov, a student of the ITKN-18-9 group, spoke about the mistakes and difficulties that arise in participants in sports programming competitions.
ANDREW:
 - My team (3 people) was registered a month before the Olympics: they gave us a number - you give them the name of the team.  Then come, sit down in your classroom at one computer.  Open the site with automatic task verification, there are 10 tasks.  There are 5-6 hours of time, you can do whatever you want: to walk, eat, go out. The main thing is not to google the decisions - all from the head.
In December 2018, in his first year, he came to the programming Olympiad.  Since this was not my first olympiad of this kind, I expected not to get ready and come to solve the problems.  This was the first mistake - not getting ready.
 At first we did it wisely, and then we didn't.  Each solves one problem - this is clever, because there is the so-called "brainstorming" and all the mental reserves of the team are involved.  Then we decided to divide the tasks by people, because the question was already to get at least some points.  This was not a very good idea, it is better to solve the problem together, but in turn, while watching the decision of a friend.  As a result, 2 solved problems out of 10, the middle of the table (70 teams).  And, unhappy with ourselves, we went home because we didn't win any prizes.
The impressions are: if you are counting on something, then at least you need a month of hard preparation and work, do not be lazy and do not behave relaxed at the Olympics.  But the experience is huge, because sports programming is a pretty exciting experience and CodeJam is a good place to practice.
The idea of ​​CodeJam itself is to motivate students to devote more time to studying, because the tasks that are given in the competition contain knowledge of basic algorithms and mathematics, studied already in the first courses at our university.  And for a future programmer, of course, team work experience is useful: the ability to quickly assemble, distribute responsibilities, clearly work out the chosen strategy for solving problems and come to a victory.
But most importantly, Nure Code Jam is a friendly atmosphere, competitive spirit, good mood and awards.
And talented students will be able to study under the TechTalents Program.
Get started today, do not waste your time in vain, get ready to participate in future sports programming competitions in KHNURE!
ORGANIZERS OF NURE CODE JAM:
 Alexey Turuta;
 Anastasia Deyneko;
 Anna Nortsova (СШІм-18-2);
 Dmitro Rudenko (PZPI-17-7).
 Alena Gorbaneva