It is now possible to become a part of a two million amateur radio community and make radio translations is now possible at KNURE.  The University has a creative scientific and technical space for RadioHub NURE students. 
The RadioHub space will operate in several directions: a collective radio station, a microcontroller programming circuit, and an electronic device design circuit.
If the microcontrollers and electronic devices do not surprise anyone in KNURE, then amateur radio might be a surprise.  Amateur radio is a free-to-air broadcast on dedicated frequency bands, conducted for the purpose of mutual communication, self-improvement, technical research, solely for personal interest and absolutely free of charge.
However, it is not so easy to broadcast.  Special permission must be obtained using the call sign assigned to it.  In order to be licensed, you must pass an examination of the rules of operation on the air, the basics of radio engineering, safety rules and, in some cases, the ability to receive and transmit radiograms using Morse code.
The RadioHub project was implemented in conjunction with the Kharkov Amateur Radio Association of NGO "Society of Friends of Radio", which helped to open a radio station in KNURE.
"In cooperation with the University of Radio Electronics we are opening a collective radio station. We have already received a special call sign - UT7LWW - this can be said, is our name, which is clear to all amateur radio players in the world" -said President of the Association of Amateur Radio Dmitry Panchenko.
 Interestingly, Dmitry works at an IT company and his main business is little to do with radio.  But radio communication is not just an interesting hobby for him, but an activity that has become an integral part of his life.  Fans connect with each other through space satellites, go on expeditions and exchange special postcards or diplomas.
All students interested in radio technology or radio sports can join the community.  The Hub is located at the Department of Information Technology and Communications Systems Technology, in an audience of 309.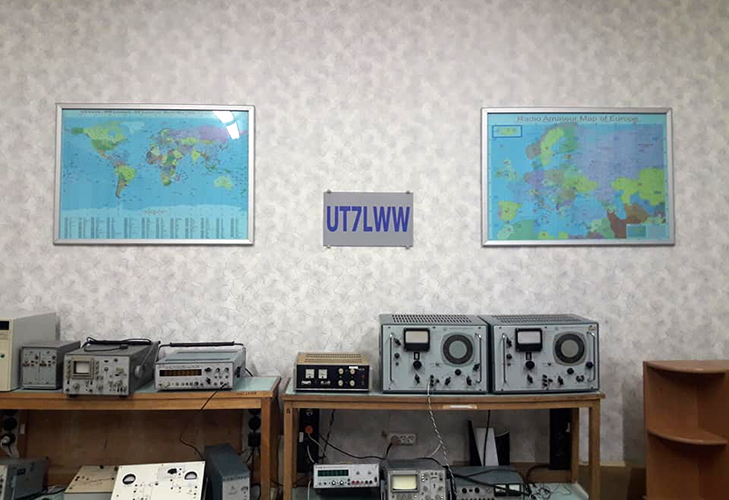 "RadioHub is a collaboration of various activities that allows everyone to find themselves. Someone wants to be programming microcontrollers, and someone wants to go on the air," said RTIX Head Alexander Tsop.
Students of the specialty 172 - "Telecommunications and Radio Engineering", educational program "Radio Engineering" teach at the department of RIXS.  For these radiotechnology students, it is not amateurism but profession.  During training, they learn how to design and develop electronic devices, and they will gain skills in mounting communication, radio and television equipment.
And in the new space of RadioHub NURE, future professionals can develop creative thinking, develop their devices, simply connect via radio with the remotest corners of the world and get even more excited about their business.
 Anastasia Dmitrenko